About T & A Fyfe Funeral Directors
T & A Fyfe Funeral Directors has been serving their community since the late 1800s. Thomas H. Fyfe opened the company's offices on Quarry Street, Hamilton and Glasgow Road, and Wishaw in the 1890s.
In the 1920s, as the company expanded, the Fyfe family bought their Peacock Cross premises at Almada Street, Hamilton. These premises were originally used as stables for their Belgian black horses and as a storage facility for their various carriages.
Over the years, the premises have gone through many transformations, culminating in the conversion of the stable block in the 1960s into Lanarkshire's first dedicated service room. We have now occupied this site for over 90 years and the company reached its official centenary in 2012.
In 2017 T & A Fyfe Funeral Directors have under gone a complete renovation of their Services Rooms and private Rest Rooms.
Here at T & A Fyfe Funeral Directors we also offer an affordable prepaid funeral plan, Choice, so that you can arrange and pay for a funeral in advance. This will protect your family from rising costs and remove uncertainty about your wishes.
If you would like to talk to us about planning a funeral, or our Choice plan, please come and see us in any of our funeral homes, or if you'd rather we can arrange a home visit. We're also available 24 hours a day on the phone so if you need anything please don't hesitate to call your local funeral home.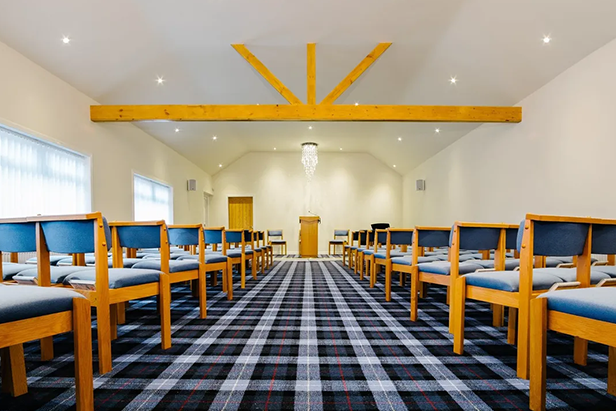 Meet the Team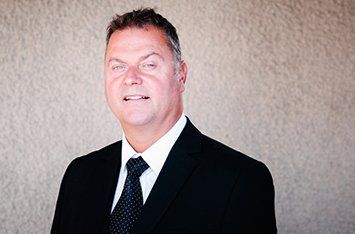 Donald Blair
Business Principal
Donald Blair joined T&A Fyfe Funeral Directors in 1998, gaining his qualifications in funeral directing and achieving the highest grade in Scotland for his embalming certificate.
His wealth of knowledge covers all aspects of funeral arrangements, customs and traditions, and his personal manner and rapport with our clients form one of the cornerstones of the company.
Robert (Bert) Hepburn
Funeral Director
Joining us in 2004, Robert (Bert) Hepburn has proved himself to be a highly valued member of our team. Gaining his diploma in funeral directing in 2007, Bert continues to cement a long standing relationship with the bereaved. His professionalism and caring manner is greatly appreciated by the families in his care.
Our Values
Pride
We take pride in everything we do. Our aim is that everyone who works for Funeral Partners shares our values.
Helping People
Our business exists to help the bereaved to make fitting arrangements for their loved one's last journey and to provide lasting memories for family and friends. We do this with a positive, caring and understanding approach.
Respect for everyone
We value diversity and treat everyone with the same respect, courtesy and dignity.
Professional Standards
We are a professional organisation and we strive to achieve the highest possible standards in everything we do and to improve upon these standards continuously.
Accept responsibility
We accept responsibility for our actions both as a company and as individuals.
Partnership
We believe that we can only achieve our goals by working together in partnership with client families, suppliers and our employees.